WPPAwards 2018
Awards News
Putting Customers At The Heart Of Business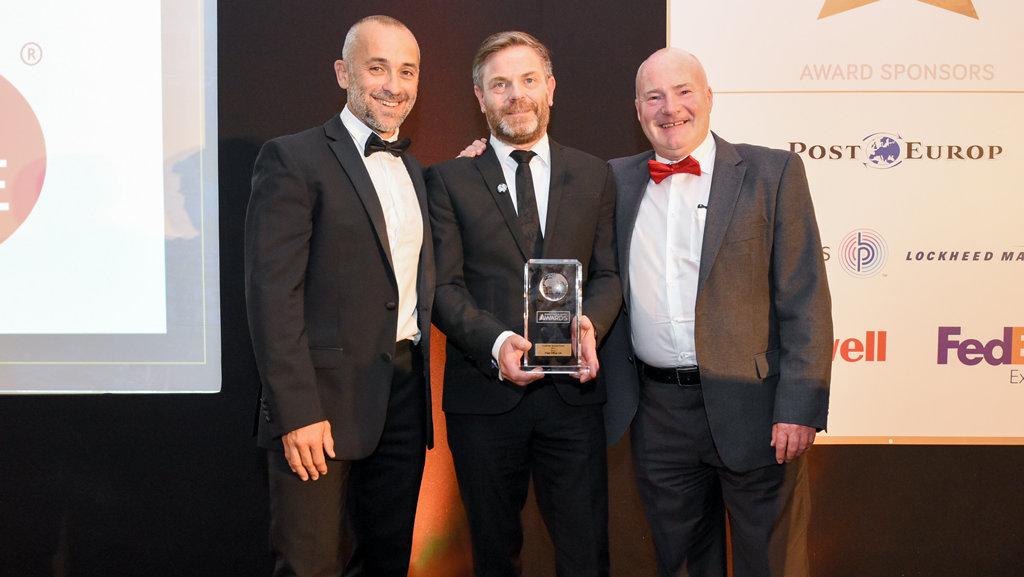 In the build up to the 2018 World Post & Parcel Awards, we take a look back at some of our previous winners and examine what winning at the Awards means to them and their businesses. In this second article we talk to Post Office Ltd., winners of the Customer Service Award in 2017.
This article was originally published in the Winter 2017 edition of the Mail & Express Review Magazine. Subscribe to MER for free today at https://digital.mailandexpressreview.com.
Four years ago, Post Office Limited, which handles over 250 million packets and parcels across its network every year, embarked upon a massive transformation programme, offering extended opening hours and modernising 7,000 branches to meet the needs of its customers.
In June 2017 the organisation's work was recognised when it won the Customer Service category at the World Post and Parcel awards 2017. Mark Siviter, Managing Director- Mails and Retail at Post Office Limited, told us more about the transformation programme and how it feels to win the first postal industry award since the company's separation from Royal Mail in 2012:
"We work in competitive, disrupted and growing markets and consumer behaviour, in the way they use the high street and interact with brands online, is changing. This demands innovation from business in order to stay relevant. That's why we needed to make changes; to ensure that our 11,600 strong network is sustainable for future generations.
The Post Office is unique: a commercial business set apart by its public purpose.
We also wanted to make the business simpler to navigate for our customers, postmasters and partners, and ensure that our customers come first in everything we do.
Post Office branches are local hubs – the vast majority of people in the UK (almost 93%), live within one mile of their nearest Post Office. In addition, alongside providing access to mails, our branches also offer banking and retail services, all under one roof. Our strategy is to secure this convenient hub of different services for every community across the UK.
At the same time as valuing our customers and building services around their needs, the changes we are making also recognise that we are a commercial business which needs to be financially sustainable. When we started the transformation programme over four years ago, our network was losing £119m per year. This year, we are trading at a profit. At the same time, we have reduced our reliance on government funding which has reduced from £210m to £70m a year. Our network is now stable, and has been for the past four years (at over 11,600 branches) and the changes we are making will ensure these thousands of branches and the people that run them continue to thrive at the heart of the communities they serve.
Through our partnership with Royal Mail, we offer access to the UK's largest Click & Collect network. Ease of access and convenience is especially important for those who use our mail services. From small businesses fulfilling orders to customers, to online shoppers who want the flexibility to collect and return items; we are making it easier to visit our branches at a time which suits customers best and which fits around their busy lifestyles.
The vast majority of our branches, over 10,000, are operated through franchise agreements with retailers, so the programme required a huge amount of collaboration across thousands of retailers.
That makes our modernisation programme the largest in UK retail history: in fact, we've modernised over 7000 branches in the last 4 years and at its peak, the programme was transforming over 50 branches a week. Overseeing the modernisation of these branches was a dedicated team, including retail experts, to help retailers understand how to make the most of working with the Post Office.
When we partner with retailers, they see an uplift not just in the numbers of customers coming through their doors, but in the size of the basket that shoppers leave with. Our challenge has been not only to offer easier access to Post Office services but to also ensure that our retail partners are able to make the most of their retail space and offer too. This has been a balancing act, meaning we take a case by case approach to each and every branch. That way we can ensure utilising space to make it as convenient as possible for both customer and retailer, to access both retail and Post Office services.
Local Post Office branches really are the heart of their community. People rely on the vital services they offer and were sometimes concerned when they heard that changes were to be made to a place that, for many customers, is more than simply a Post Office – for vulnerable groups, such as the elderly, it can be a meeting place and social hub.
We want any changes being made to a Post Office to be done so in a transparent and open way. For each branch, we hold a full public consultation, giving local communities the chance to share their views and allowing us to listen to any concerns they may have. It also gives us the opportunity to make any new or potential customers aware of any changes being made to the services. Many of these include easier access to services through new and improved opening hours.
As part of these consultations, we also reassure the millions of customers that use our services every week that the changes we are making are not about taking away their Post Office, but about securing its future.
As well as continuing to grow our mail services for online shoppers, and provide a range of services to help small businesses thrive and reach new markets, we are developing our wider offer too. In January we announced an agreement with all the UK banks which allows their customers to access everyday banking services in all our 11,600 branches. This is a lifeline for communities where the last bank branch in the area has closed, and also provides increased footfall for our branches, thereby brining additional benefits to the retailers from which they operate.
The changes made across our network are certainly making people look at us differently. We're now the UK's largest retail network open seven days a week. Since the start of the transformation programme, our branches now offer 200,000 extra opening hours, giving our customers a new level of service and convenience.
I think we are really surprising people with just how easy we are to do business with now. As well as longer hours, many of our branches offer self-service kiosks for customers posting items or returning online shopping, giving customers more choice and helping to reduce waiting times. We also have a fast track service called Drop & Go for small business customers who want us to make it easy to send orders and samples to customers.
Our most recent research shows 95% customer satisfaction levels, which we're very proud of – it shows that the new models are being really well received.
We're absolutely delighted to win the Post & Parcel Award. I think it really highlights just how much our businesses is developing and adapting to meet customer needs – and long may it continue. All of us at the Post Office are aware of the incredible transformation which has taken place across our business, but it's fantastic to get industry recognition and to have so many postal leaders from around the world congratulate me on our achievements. This has been, and continues to be, a real team effort, so I felt very privileged to be there to accept an award which actually represents the hard work of so many people across the UK."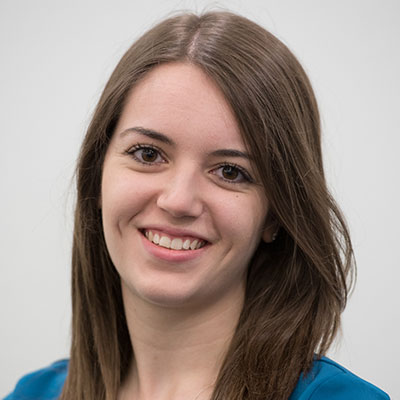 Katie Colbran
Events Manager
Katie is the Events Manager for the World Post & Parcel Awards and will be on hand for all Awards delegates. If you have any questions related to the Awards please don't hesitate to contact Katie on +44 (0)1628 642910 or email [email protected].
Subscribe to updates
If you would like to get the latest Awards news, sponsor updates, offers and key deadlines delivered to your inbox, simply click the button below.