We are delighted to announce that the following organisations have been shortlisted for the World Post & Parcel Awards in 2020.
CORPORATE SOCIAL RESPONSIBILITY
Australia Post for their 2020-2022 Group Responsibility Plan
The basis of Australia Post's plan, Everyone Matters, is inclusion and sustainable prosperity. This plan outlines 19 ambitious public-facing commitments to harness core capabilities and assets of business to create new forms of economic, social and environmental value. The Group Sustainability Office continues the development and review of key social and environmental strength across enterprise.
Blue Dart Express Ltd for Blue Homes
Blue Dart, with the extension Blue Homes, advocates the concerns, rights and requirements of children in need of care and protection. Blue Dart has associated with SOS Children's Villages of India, an independent, non-governmental, social development organisation that provides family-based care for orphaned or abandoned children in India. Blue Dart Employees interact with the children and volunteer time and resources at all Blue Homes across India. .
Correos for #CorreosCompensa
#CorreosCompensa is a collaborate solution whose aim is to offset CO2 emissions linked to their customers' activity. Correos has committed to achieving four objectives by 2030: Carbon Neutral (investing in less polluting systems and offsetting); Zero Waste (eliminating single use plastic); E-Mobility (investing in route optimisation and renewable energy); Local Value (contributing to the social and economic cohesion, closing the digital gap)
CROSS BORDER GROWTH
Correios Brazil for its New Electronic Model of Imports
Correios Brazil's new secure web-hosted platform into Brazil facilitates duty assessment, and enables on-line prepayment of charges, thereby accelerating customs clearance and improving quality of service for international package receipts.
Escher Group for Riposte Taxes, Duties & Compliance
Escher's customer engagement platform, developed with Hurricane E-Commerce, ensures partners and stakeholders can deliver packages successfully without being at risk of incurring fines or facing legal challenges.
Turkish Cargo for its Growth in Cross Border E-Commerce
Turkish Cargo recognises its growth in cross-border e-commerce, following a transformation programme associated with the opening of the new airport in Istanbul which enables partners to access a one-stop service for capabilities along the entire supply chain.
CUSTOMER SERVICE
Correios Brazil for their International Parcel Import Services
Before this initiative, customers in Brazil receiving international parcels faced a time-consuming and bureaucratic process in order to pay relevant duties. This new electronic model facilitates the direct entry of inbound goods and allows all processes including payments to be completed online.
FarEye for their Track & Trace Shipments in B2B Markets
FarEye put forward this successful and customer-centric solution that focuses on a particular customer in the high tech equipment space, distributing goods in the B2B segment. FarEye recognised that while a lot of effort was targeting B2C e-commerce, solutions for the B2B sector were less developed. The case studies presented showed significant customer service improvement across a range of metrics.
Jersey Post for their Website Chatbot Solution
This initiative allows online customers with basic queries such as item tracking or arranging alternative delivery options. While the idea of chatbots is not new, by introducing this service Jersey Post saw not only improved service for customers in terms of time to resolve problems and rearrange delivery, but also freed up considerable customer service resources.

INNOVATION
Solystic for CST, its e-commerce Parcel Sorter
Solystic's Compact Slide Tray application combines traditional sorting machines with robotic technology in order to reduce the footprint of equipment, whilst at the same time producing impressive levels of throughput for fully sorted items encompassing as many as ten thousand delivery points.
Tiramizoo
Tiramizoo's Platform Technology Urban Logistics, is a tool which facilitates planning for smart cities of the future, through integrating route optimisation software with a self-learning AI algorithm to fully optimise logistics operations.
ZigZag Global for Helping Retailers Manage Returns Globally
ZigZag Global's newly-launched capability allows consumers to effect a dynamic exchange of their returns with alternative goods thereby curtailing the overall returns process and enhancing customer satisfaction.

ON DEMAND DELIVERY
ASSA ABLOY for Access Service
Access Service is a global platform that neutrally and temporarily brokers access between access control partners (home/building owners) and service providers to facilitate in-home deliveries and services enabling temporary access to homes. The platform lowers the threshold for deliveries of physical goods and services in the global and growing e-business and online service space.
Grocemania
Grocemania is a disruptive online marketplace, allowing customers to find and shop from any local grocery store and get their orders delivered in minutes straight to the doorstep. Grocemania supports local communities and retailers to help them create a new sales channel, digital presence, own delivery infrastructure with incremental revenue at no-cost for the business itself. The enterprise has over 6,000 drivers in the UK, France and Spain.
Tasker for Mobile Postman
Tasker (company name "7 Sprints UAB") is a field service management software providing services for posts, or other companies who have remote employees in the field. "Mobile Postman" was created for rural area postmen and customers. Postman's power is to provide ALL the services digitally and provide customer convenience. Services include: buying postage stamps, postcards, envelopes, other postal goods and send mail items, and redelivery attemps fot "failed to deliver".

PHILATELIC CAMPAIGN OF THE YEAR
An Post for their Send Love This Christmas Campaign
This significant multimedia campaign focused on the joy of sending and receiving mail and parcels in the holiday season. The message included drawing attention to the homeless community and directed a percentage of all Christmas stamp sales from the very successful campaign to a number of homeless charities.
Österreichische Post for their Crypto Stamp Project
This project brought the historic and time-honoured philatelic world into the future, by linking each stamp produced in the series to a digital twin in the blockchain. The crypto stamps can be used for both postage and as a 'virtual' collectible. The project was marketed on social media and was hugely successful, measured by both the short time to sell out the stock and by subsequent trading prices for the collectible.
Jersey Post for their Moon Landing Series
This stamp series celebrated the 50 year anniversary of the first moon landing. The series appealed both to a new audience of young people and to the generation that could recall the event.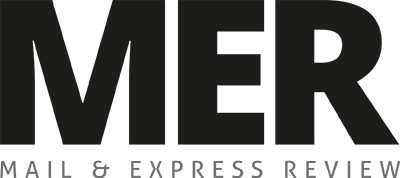 POSTAL E-COMMERCE
Deutsche Post AG for its Print Mailing Automation
Deutsche Post AG's advances in Print Mailing Automation use a new "Triggerdialog" tool, that enables fully automated and highly individualised mailings to be compiled, rendered, printed and mailed through specially designed online tools.
Dott.pt
Dott.pt is a joint venture between CTT Correios de Portugal, and one of Portugal's largest retailers. It has designed and launched a local multi-functional e-commerce marketplace for Portugal that now encompasses over 700 retailers and around 2.2 million products.
Posti for its OmaPosti App
Posti's OmaPosti app provides consumers and businesses across Finland with a single, carrier agnostic platform which users where users can view data relating to letters, documents and package data.

STARTUP AWARD
AiDock
AiDock is an innovation-driven company reshaping the future of the supply-chain industry. Their technology uses artificial intelligence to allow courier companies, freight forwarders, postal services, and customs authorities to apply novel business practices that boost productivity. The "virtual assistants" automate all paperwork-related tasks in the export and import of goods.
Postal and Parcel Stock Exchange for their Marketplace for Mail and Parcels
Postal and Parcels Stock Exchange, is a real-time online stock exchange for postal and parcel rates. The service provides access to more than 20,000 rates in worldwide databases, 26 postal operators and 120 carriers, which users can find with a few clicks. They are building a worldwide virtual integrated network, developing a one-to-one licensing system for regional and individual partners.
The Perfect Shipping LLC for SEND Self-Service Shipping Solution
The Perfect Shipping have developed and patented a fully automated Self-Service kiosk specifically designed for shipping stores and high-foot traffic locations where customers can ship envelopes and packages without the need of an attendant. SEND was designed for Self-Service from Day One, they have since re-designed the process to involve an app to capture information, then the customer can proceed to the kiosk so the system can measure, weigh and provide shipping options.

TECHNOLOGY
Cleveron for their 401 Pickup Tower
As a long time leading developer of parcel boxes, Cleveron has continued with this development of the pickup tower, which combines ease of loading, rapid delivery of parcels on a very small footprint, saving retail floor space. The number of towers in operation climbed significantly in this last year, demonstrating its in-store attractiveness.
Deutsche Post DHL for their Offline Retargeting Programme
This initiative connects a small group of addresses, a microcell, and customers visiting a website. The targeting satisfies strict data protection protocols and at the same time allows direct mail marketing to potential customers. In a time of increasing technology the project successfully enhances the role of mail in the marketing communications mix.
Metapack for their Delivery Tracker
This very new technology focuses on improving the delivery experience for the instore pick up and delivery (PUDO) sector. Retailers get a branded experience for their customers and the technology facilitates integrating both the retailer's store network and subsequent parcel tracking. Customers receive better informed delivery information, and retailers can easily incorporate targeted marketing.