For details of commercial opportunities contact Tom Ross-Joannou or Stephen Clark via email or on +44(0) 1628 642910 to discuss the options available.

Jersey Post Global Logistics is a trusted network providing safe, secure and speedy logistics solutions for businesses around the globe. Part of Jersey Post, the postal authority for Jersey, Channel Islands, Jersey Post Global Logistics offers a range of international services to clients around the world. These services are built on over 40 years' postal experience, and are provided through key global partners in order to successfully build and tailor international, bespoke services for a range of international customers.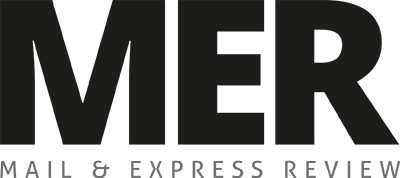 Mail & Express Review was launched in 2006, and is a high quality, feature-led publication focusing on the mail and express industries. The magazine is published quarterly and represents a unique opportunity to reach senior industry decision makers across the globe. 

We are a technology company that delivers ecommerce logistics services consumers love. Our best-in-class services include fulfillment, delivery, returns and cross-border ecommerce that help merchants drive conversion, retention, and lasting loyalty.  These solutions are enabled by data science-based innovation and powerful analytics tools that help clients reduce transportation and logistics costs, improve delivery times, and optimize returns in ways no other technology provider can.  Ranked by Internet Retailer as #1 International Ecommerce provider, a Top Carrier and Top Fulfillment Service Provider, we provide a more compelling alternative for ecommerce logistics to over 500 brands and thousands of marketplace sellers. 

PostEurop is the trade association that has been representing European public postal operators since 1993. Its 52 members in 49 countries and territories collectively operate 175,000 retail counters, employ 2.1 million people and link 800 million people daily. PostEurop unites its members and promotes greater cooperation, sustainable growth and continuous innovation. PostEurop is also an officially recognised Restricted Union of the Universal Postal Union (UPU). It is governed by a Management Board, which is responsible for supervising and monitoring the implementation of the Association's strategy at operational level.

Post&Parcel is at the heart of the mail and express industry and is the most trusted source of business intelligence and networking available to delivery professionals around the world. Every week, P&P features the latest news, analysis of trends, insightful viewpoints, industry events and exclusive interviews with leading experts. It's free to register.