For details of commercial opportunities contact Tom Ross-Joannou or Stephen Clark via email or on +44(0) 1628 642910 to discuss the options available.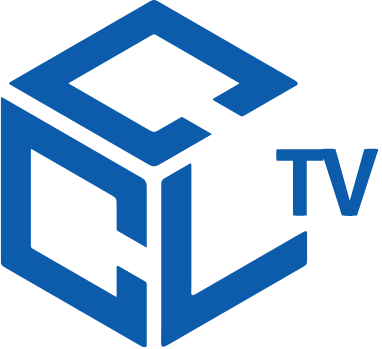 For over 20 years you've known CCL as a market leader, a trusted partner in global logistics, an eCommerce and gateway clearance expert. As the world has been grounded for some time, CCL wanted to develop ways to stay in contact with our industry, partners and friends, so we branched out and started CCL TV. In CCL TV, we aim to film interviews and discuss some of the many different aspects of the logistics industry and those behind the large and smaller brands. Our new neutral platform will provide a dynamic and low key discussion forum and platform for industry experts and specialists to share know-how, experience, debate issues, topics of the day, whilst taking a superb opportunity to stimulate interest in the own brand story. To date, we welcome and invite C-Level thought leaders to discuss their brand, challenges and growth areas with the audience.

Honeywell Sensing and Productivity Solutions (S&PS) is a global leader providing custom-engineered sensors, switches and controls, and productivity solutions built around our high performance data collection hardware including rugged mobile computers, voice-enabled software, bar code scanners, radio frequency identification (RFID) and workflow printing solutions. Our solutions serve customers in aerospace, automotive, field service, healthcare, industrial, manufacturing, medical, retail, supply chain, test and measurement, and transportation and logistics markets. We provide unparalleled precision and durability that improves efficiency, increases operational productivity and enhances customer service capabilities. For more information on Honeywell sensing products, visit our website.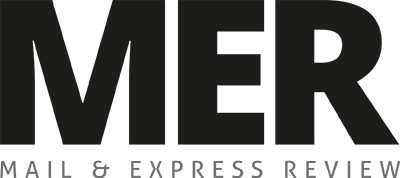 Mail & Express Review was launched in 2006, and is a high quality, feature-led publication focusing on the mail and express industries. The magazine is published quarterly and represents a unique opportunity to reach senior industry decision makers across the globe.

Post&Parcel is at the heart of the mail and express industry and is the most trusted source of business intelligence and networking available to delivery professionals around the world. Every week, P&P features the latest news, analysis of trends, insightful viewpoints, industry events and exclusive interviews with leading experts. It's free to register.

Scurri offers software that connects and optimises the eCommerce ordering, shipping, and delivery process.  Scurri adds value at multiple stages along the eCommerce journey: from helping get the purchase over the line in the basket, to selecting the most effective delivery option for each package, creating accurate labels, tracking the packages, and running analytics to deliver insight to support process improvement. Fuelled by the growth in online shopping in the UK and Ireland, the company has opened offices in London, and the Scurri technology now manages millions of parcel deliveries for ecommerce merchants including eBay, Vision Direct, Gousto, Gymshark and Ocado to name a few and are integrated with delivery partners such as UPS, Royal Mail, DHL, TNT, DPD, Yodel and many more.

Zonos provides scalable technology to simplify the complexities of international commerce making it accessible to everyone. We create products that allow businesses to take full control of their cross-border trade experience. Our SaaS solutions alleviate the headaches of cross-border trade with APIs and software that provide businesses with the tools and data they need to scale globally, including the only true landed cost solution on the market. Zonos has doubled in size every year since its inception, to become the leader in cross-border technology, helping thousands of businesses better serve their international partners and customers. Our team of industry and software experts is expanding rapidly, both locally and globally.

One World Express is a globally recognised, respected and leading cost effective domestic and cross-border distribution solutions provider. Established since 1998, One World's Worldwide strategic partnerships allows them to lead in the cross border arena to provide a first class service and innovative solutions to online sellers, 3PL's, 4PL's, Marketplaces and resellers of distribution solutions within the industry.
Today's cross border commerce requires a wide variety of solutions, flexibility, services and technology is a key to effectively meeting the online market place, merchants & consumer's expectations. It is important to empower online retailers with cross-border solutions that brings choice and flexibility which would enable them to deliver on their own and the consumer's expectations. End-to-end tracking, full visibility, multiple shipping options based on SKU, Basket value, Geographical location, Consumer requirement and e-retailers budgets play a vital role in effectively delivering a successful cross border commerce strategy. Can a single IT platform deliver these complex requirements to successfully operate cross border commerce?
One World Express delivers these solutions through a single API connection into their technology platform "Smarttrack" where over 130+ carriers can be accessed for Omni-channel deliveries worldwide. These include multiple posts Semi Tracked and Tracked Solutions, in Country local hero Couriers and Worldwide Express through integrators. This brings immense flexibility and choice which is much required in the cross border distribution space. Data driven logistics solutions and analytics helps One World deliver solutions the markets are seeking.